The time has finally arrived, let's test CatTrack on Buttons.
It doesn't seem to bother him anyway!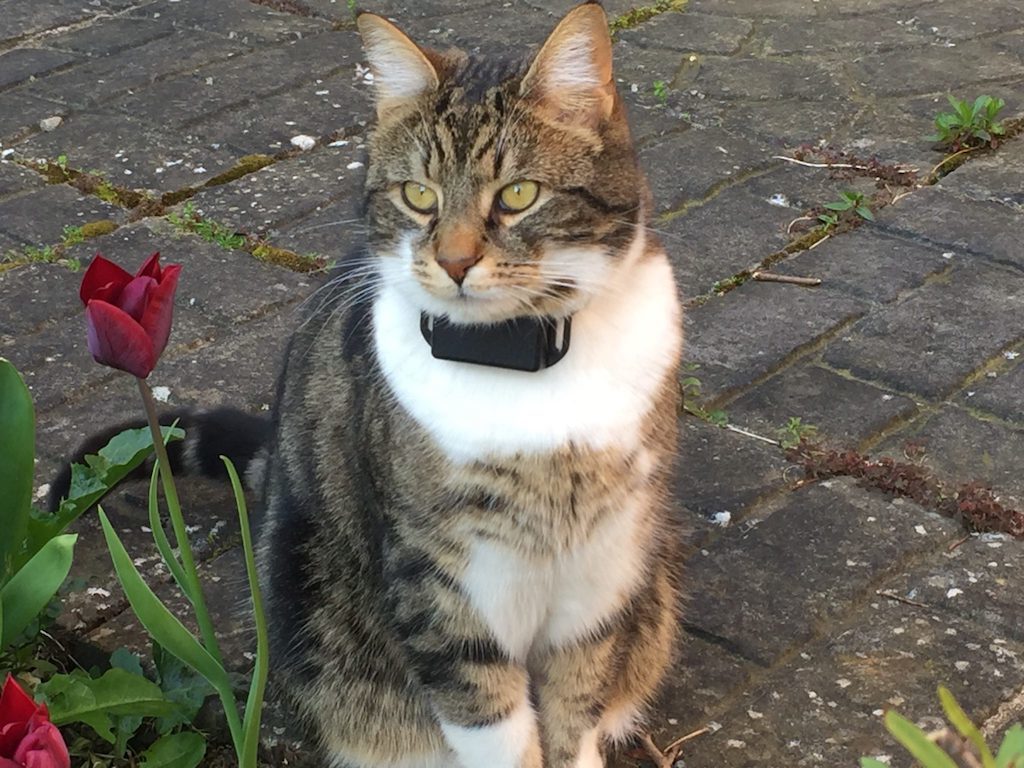 I've chosen a Microcontroller and GPS module.  The last major element that I need to select is the narrow-band RF transceiver.  My priorities here are physical size, power consumption and the transmit/receive range.